The Workshop is divided into a couple of separate workbenches/areas that each serve a different purpose. Currently there are five different workbenches, one solely for everything that relates to sanding and grinding, one for painting, one for metal and knife making purposes and, one for our drill press & scrollsaw and lastly our general purpose/electronics workbench.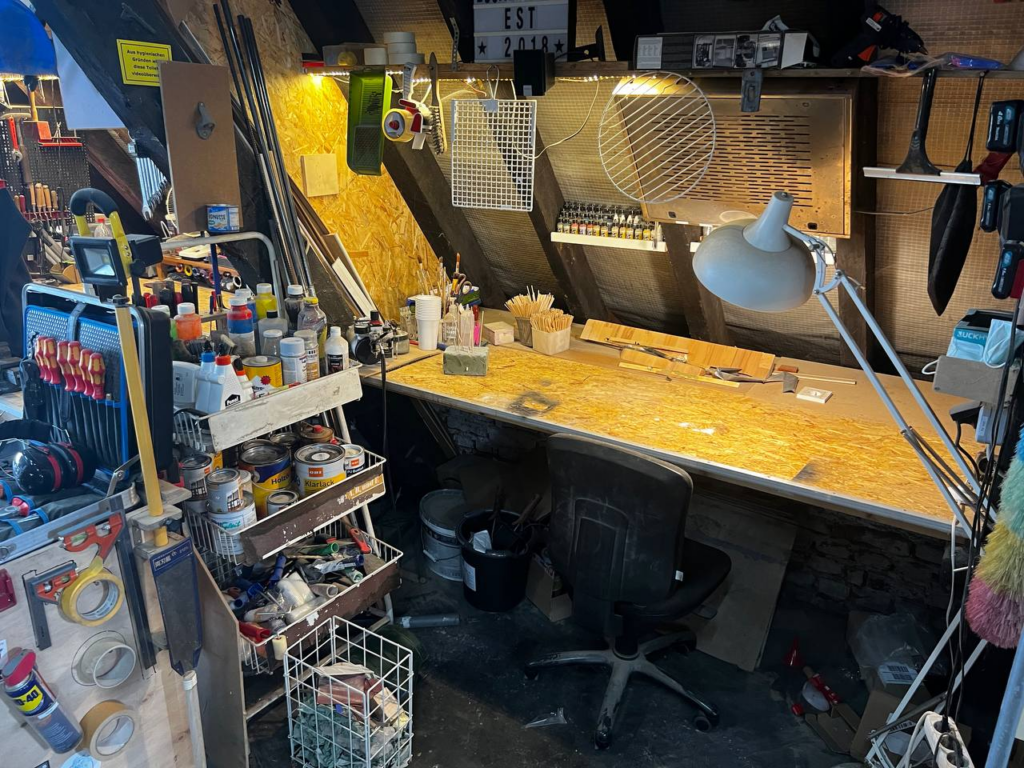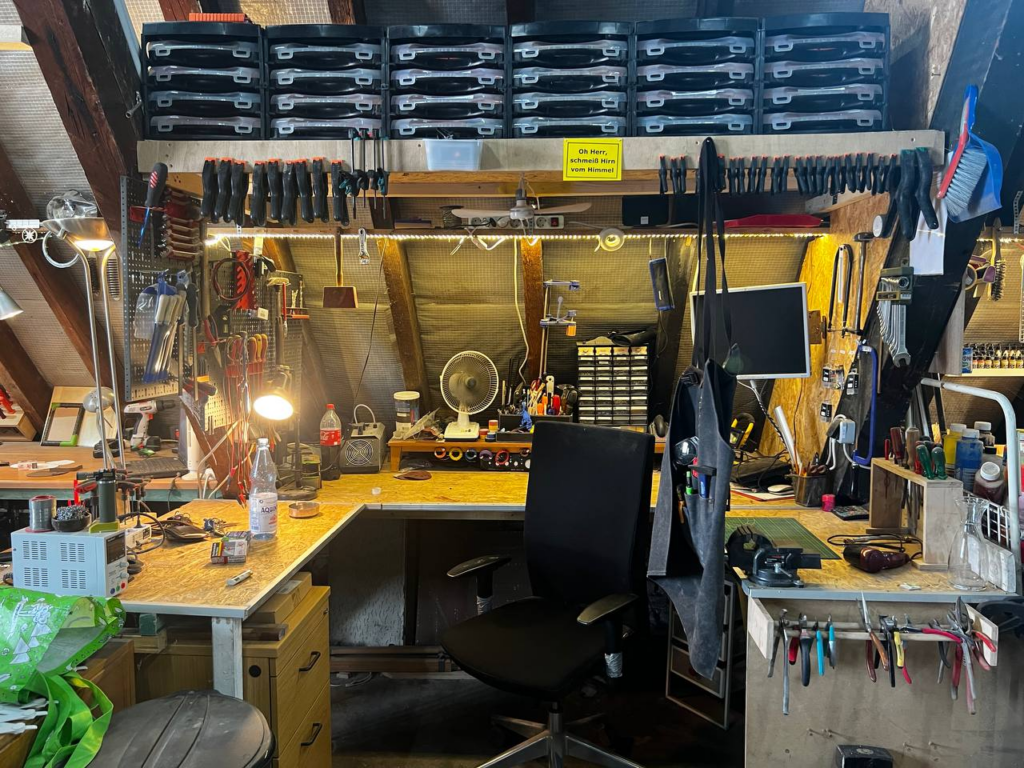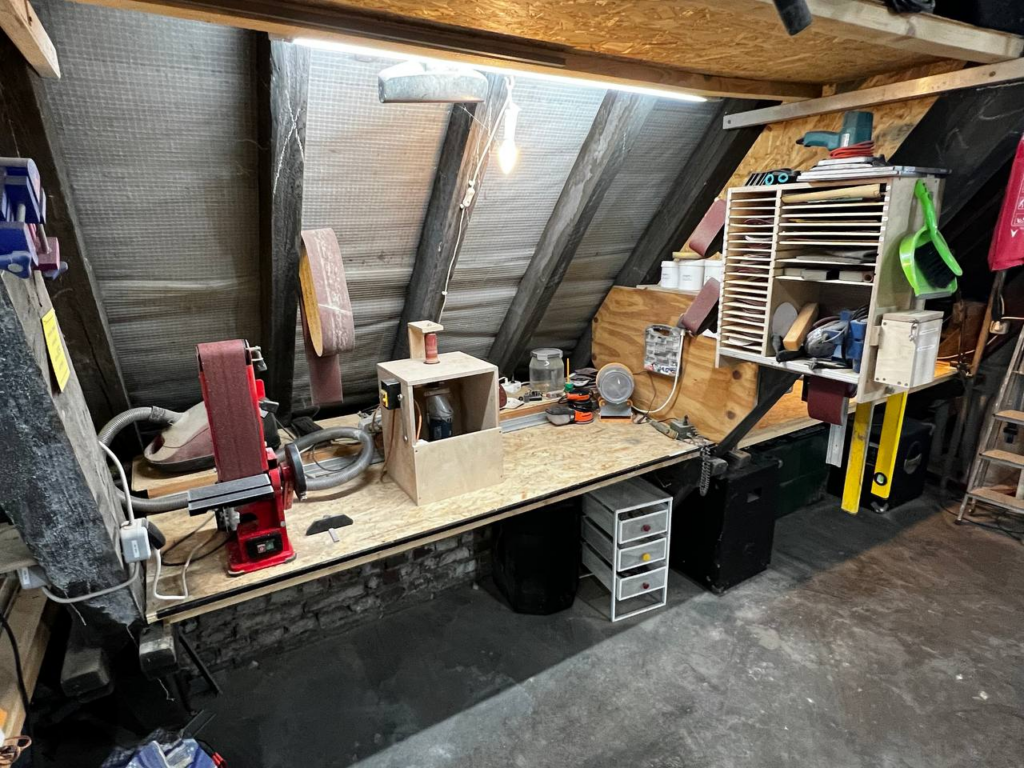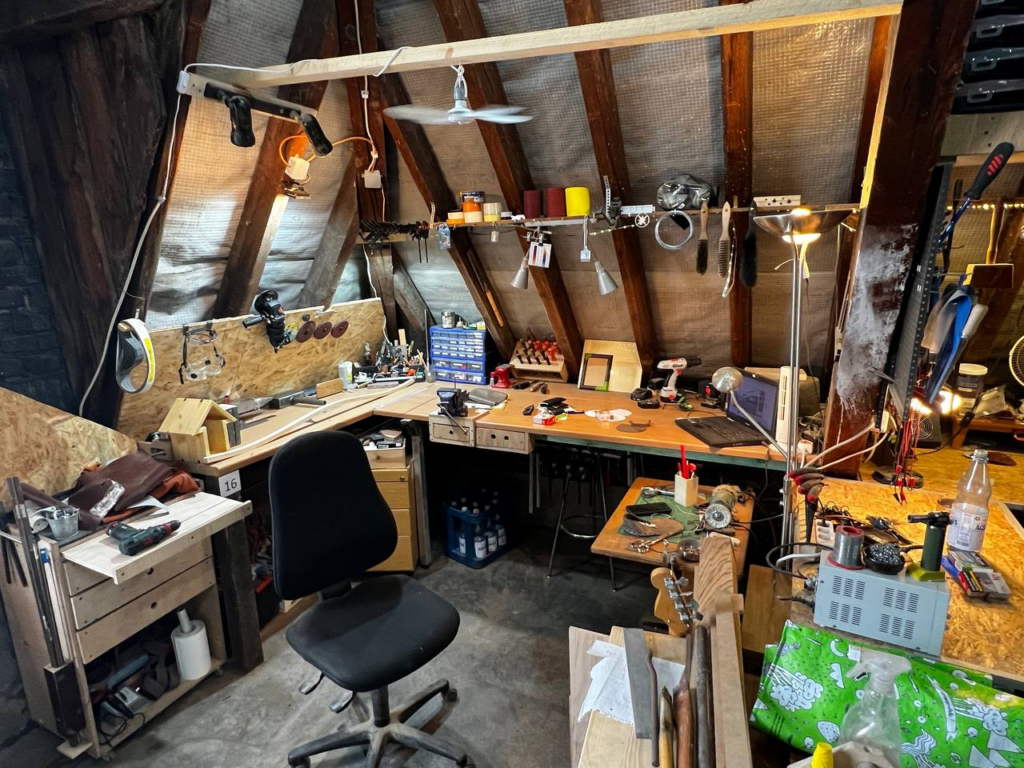 Also we've got two custom made workshop carts that hold various battery powered tools like a jigsaw, cordless drills etc. which also offer storage for our most used tools (for example combination squares, WD40 etc.) and some integrated working surfaces.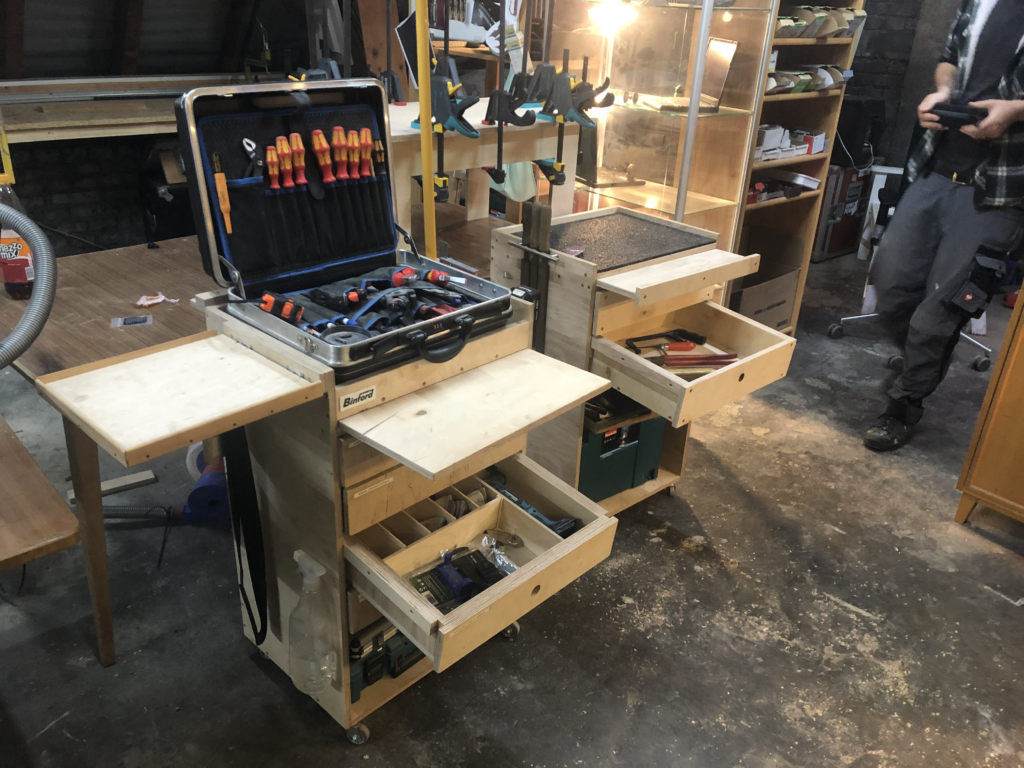 In the center of our workshop we've got our (currently improvised) main workbench which also hosts our table saw.
To enter our workshop you would have to go through our small "office" where we've put our custom built MPCNC, our K40 China Lasercutter and a couple of 3D Printers (FDM and SLA) including a small desk with a semi-stationary Windows laptop to prepare printjobs or monitor the different devices.